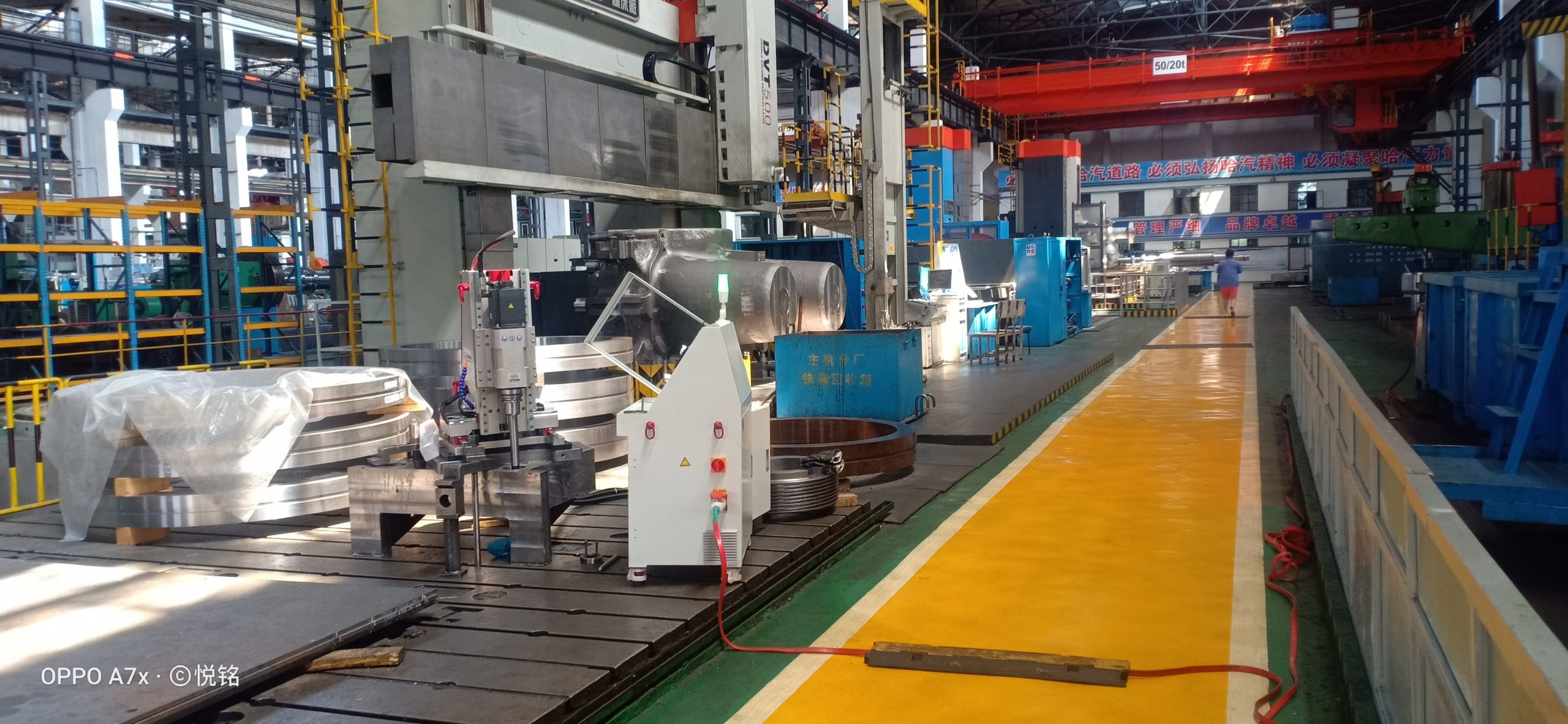 Our TCM508 is a highly portable 3-axis CNC milling machine, which can accurately remove broken or broken studs and repair damaged threads accurately without manual drilling or metal disintegration technology. Complete CNC operation enables accurate and repeatable machining, while motion control command center provides the best performance monitoring and technician safety.
TCM508 is completely controlled by computer(SIEMENS). Provide the required results in a safe and controlled manner in a range of bolt extraction and threading applications. This includes the work of re-circulation pumps, turbine casings, heat exchangers, motor bases and many other high impact assets.
Features:
508 mm (20'') depth for the most demanding threaded and boring applications。
Three axis CNC control function, complete bolt pulling out and thread renovation at one time。
High tolerance profile guides produce consistent results。
All three shafts use precision ground ball screw to make the milling head move accurately。
The motion control software provides detailed real-time feedback on tool positioning and machine operation。
The TCM508 can be integrated with a 3-axis milling machine assembly, motion control kits, all necessary bits and extensions, and optional voltage converters in a robust transport / storage container that is easy to deploy.
If you want to discuss your application in more detail, or want more information about the product, please contact us:sales@dthmachines.com