At Joysung, you will find decades of experience and expertise coupled on field machining, with an unwavering passion for progress and innovative technologies.
At Joysung, you will find decades of experience and expertise coupled on field machining, with an unwavering passion for progress and innovative technologies.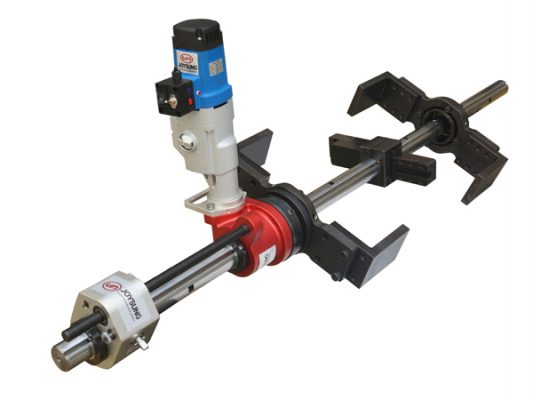 Line Boring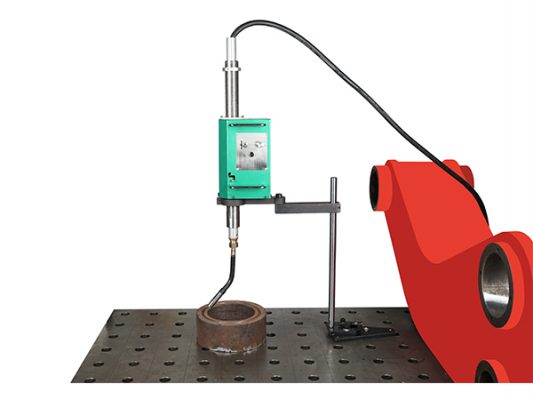 Bore Welder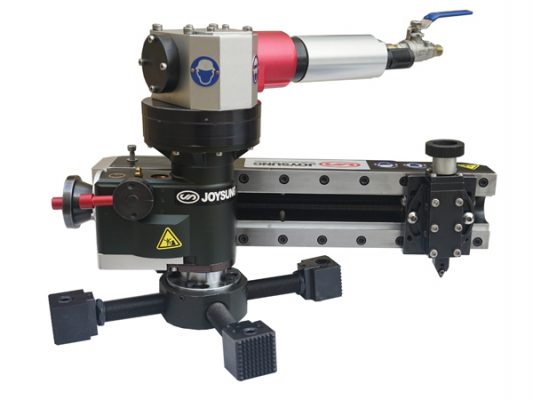 Bore Welder
Portable Line Boring Machine can easy to setup and bore repair of holes on Backhoes, Dozers, Endloaders, Scrapper Hitches, Tractors, Excavators, machine frames, etc
Our Auto Bore Welder Series are the easiest to set up, the simplest to use in its class。It can perform ID, OD and face welding in the vertical or horizontal position.
JOYSUNG Portable Flange Facer provides facing diameters from 0 to 3000mm(0 to 120 inches) and larger upon request, for ID, OD or Surface Mounting. These machines can give machine shop accuracy tolerances and excellent surface finishes, precision and lightweight design makes it easy to set-up,  so you can get your job done fast.
Our Circular Mills Machine is designed for on-site precision rotary milling capabilities on large diameter flanges. Industrial-grade, high precision bearing and highest quality materials provide a rigid machine capable of tight tolerances and excellent surface finishes for on-site machining. Both milling spindle and rotation are hydraulically driven with continuous speed control and are independently adjustable while in use.
JOYSUNG offers a range of rugged and innovative portable milling machines, including 2 axis、3 axis, lightweight and modular design allow the user to set up and align quickly. All our line milling machines can be welded, clamped, bolted or magnetically attached directly onto the workpiece in any position. Now this portable line milling machine is not only ideal for on-site maintenance services, it is more used in the production of machine shop. In turn, the job becomes easier on the technicians allowing the work performed to be completed faster, safer, and more cost effective.
One machine, two different ways of use: Line milling & gantry milling.
Forged bed structure can make sure to achieve the maximum stiffness and precision for line milling and gantry milling within accurate tolerances. Modular jointing system allow the length of bed to be expanded from 1000 to 10000mm and more….. 1 set hydraulic power unit provides three sets  drive power  ,it provides the power to meet the entire milling machine, including: X / Y auto feed and milling spindle head .Hydraulic、Pneumatic、Servo available.
JOYSUNG CNC thread milling machine is a versatile, dependable and high-precision 3-axis milling machine capable of close tolerance machining for milling, drilling, boring, and many other on-site milling operations.
Siemens system's hardware architecture and intelligent control algorithms, simple and friendly operation control screen, ensured the highest dynamic response and precision and greatest repeatability when machining.
A heavy duty hydraulic/pneumatic drilling machine is specially designed for drilling, milling, boring, stud removal on site in mines, ships, petrochemicals, marine engineering,nuclear power and offshore etc , especially for blind holes and deep holes.
Two permanent magnetic bases, No. 5 Morse taper spindle and heavy duty hydraulic power unit,its powerful machining capacity can help you easily face the most demanding field machining conditions. This machine can be called one of the most powerful portable drilling machines on the market.
Our technical team has years of experience in on-site machining technical support and understand the technical challenges our clients face, we provide customize engineered equipment and tools, or modify existing accessories to meet your special applications.