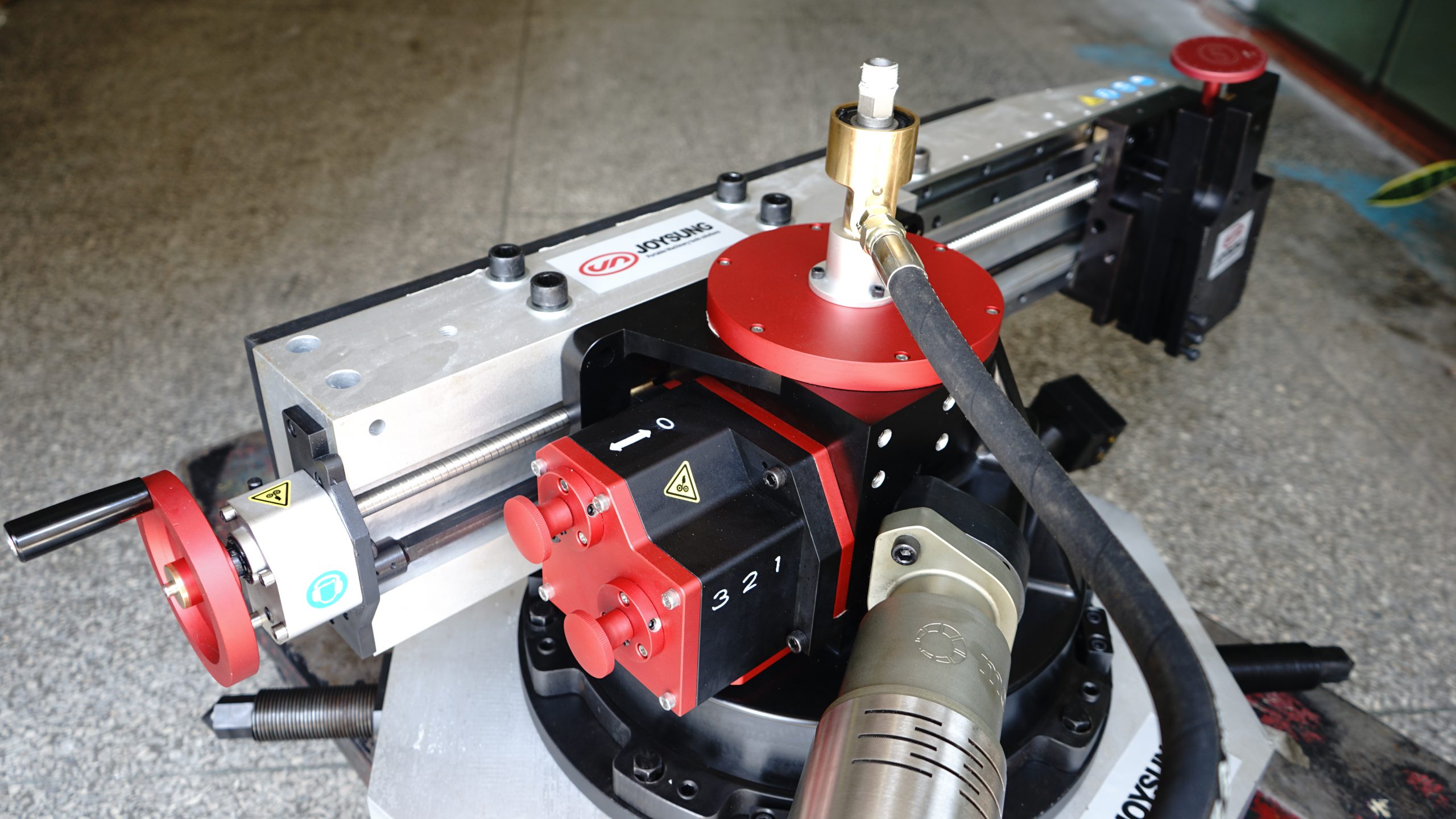 JOYSUNG Machines Co.,Ltd as a professional portable machine tools designer and manufacturer in China, we have been committed to providing the most cost-effective portable machine tools for users around the world, and finding the best combination point in machining accuracy, machining efficiency and long service life. This is how our FDG1650 portable flange facing machine came into being.
FDG1650 portable flange facing machine total height only 450mm,which has irreplaceable advantages in the face of some narrow or tight work spaces, and can perfectly complete the work of flange repair on site.
Modular component structure design ,such as fuselage, rotating rm, gearbox and mounting base, easy to operate、install and remove, and can easily face tight work spaces.
Are you still hesitant which brand of portable flange facing machine you want to purchase?
Are you worried about the high cost of investment and the low profit?
Are you afraid the low machining efficiency and low return rate of the purchased equipment?
Are you worried that if you buy in China, the performance of the equipment does not meet your requirements?
JOYSUNG brand has only a history of 15 years, although we have officially entered the international market for only five years, even many people do not know our brand, but we have been working hard for 15 years, our products have been upgrading, we will use the best product to answer all your questions.
Give us a chance, we will bring you a surprise!
Contact us today : sales@dthmachines.com to learn more about our product.